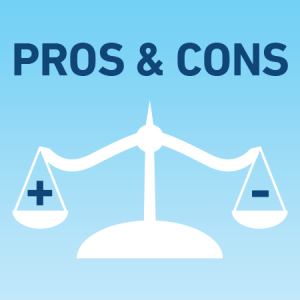 Navigating the pros and cons of every option
A water softener is a great appliance to have in the home. Not only will it save you money in the short term, but it will also keep your home's pipes and appliances in top working condition, saving you money in the long term. While you may know you need a water softener after testing your water's hardness, the thought of installing a system can be daunting. Find the best installation option for you by considering every approach, from totally DIY to a completely hands-off experience (and everything in between).
---
DIY Installation
How it works: If you're a savvy DIY-er, you can easily do it all. From the initial research to the system purchase to the final installation, you're completely in control when it comes to fixing your hard water headaches. And if you're replacing an outdated softener, you can easily swap out your unit using some basic push-on flexible connectors that are available at your local hardware or home improvement store.
Pros: By tackling this project yourself, you can work on the project at your own pace, ensuring that you're comfortable with your home needs, appliance selection and installation. If you're proficient with plumbing, the project will take no more than half a day. If it's simply a replacement water softener installation, this can be completed in about an hour. Additionally, you won't have to pay a premium for installation—depending on where you live and the complexity of the installation, those costs average between $200 and $500.
Cons: This solo endeavor will require some midlevel plumbing knowledge if you are installing a softener for the first time or your home was not preplumbed for a softener. You may need to cut some pipes for the water softener and your water supply to align. Creating a detailed checklist to make sure you're fully prepared and don't miss key steps, like shutting off the water supply before beginning, is imperative if you decide to forgo outside help.
Before you do it: Aside from determining the best water softening solution for your home, you'll need to find the best place for it. The ideal spot will be a dry, level location with at least 10 feet of piping between the water softener and your water heater, near an electrical outlet and close to the water's main line and a drain.
Difficulty:


From the initial research to purchasing your softener to the actual installation, you do it all. If you have moderate plumbing skills or are replacing an old unit, the process can be very straightforward.
Time investment:


You're completely responsible for every step of the process, from shopping for a softener to installing it.
Cost:


Skipping professional help can save significant dollars.
---
Retailer Installation
How it works: You either research and select your system at any major retailer—including Home Depot, Lowe's and Sears—or work with one of their salespeople to choose the best system for your home. Once you have selected the water softener, one of the retailer's contracted specialists (professionals) will assist you with the remaining details and take care of installation.
Pros: Purchasing through a retailer offers several key benefits. You can buy the installation of your water softener as part of a complete appliance package, resulting in cost savings. Most retailers also offer a finance program to spread the cost of the purchase and installation over the course of a few months. The retailer does the legwork in finding a plumber who is equipped to handle the installation of your system and can provide insight into complementary products that are designed for your softener, like a whole-home water filter, softener cleanser or a certain type of salt. Last, retailers can offer warranty extensions to protect your investment.
Cons: You may find inconsistencies in the services provided from retailer to retailer, and depending on where you live, it may take several days to schedule the installation.
Before you do it: You can get water softener shopping tips to know which system is right for your home before you head to the store. It's best to have a general idea of what you need so that the salesperson can help find the perfect solution based on some of your basic household information.
Difficulty:


Having a salesperson assist you with your purchase can make it easier and less stressful to select a system. Plus, they facilitate the installation.
Time Investment:


Going in with a basic idea of what you're looking for will require some research and background information, but the retailer will help lead you to your solution and make final preparations.
Cost:


Your retailer will be able to negotiate rates within their installer network, getting you the best price for installation. If you opt for additional products or an extended warranty, this will add to your final cost.
---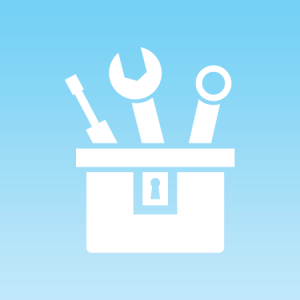 Plumber Installation
How it works: You're responsible for your own water softener research, purchase and in-home preparations, but once you get it home, you're off the hook. Water softener knowledge and installation is par for the course for professional plumbers, so they'll be able to expertly install your system in two or three hours, barring any unforeseen setbacks.
Pros: If you lack plumbing experience, professional installation is affordable and will give you peace of mind that it has been done correctly. Additionally, you're still in control of selecting which softener is right for your home.
Cons: On top of the cost of the water softener, you'll be charged an installation fee, which varies by region and company. If you haven't already purchased a water softener but are starting to research plumbers, they may try to lead you toward a particular product they carry—even though it may not be the right option for your home or your budget. As for availability, you may not get an appointment right away, so planning ahead in order to most accurately predict when you'll need the water softener installed is a factor to consider as well. Last, you'll need to have your water softener and any related equipment ready for the plumber.
Before you do it: Depending on your location, the accessibility of the plumbing in your home and where you plan to install your softener, the cost for installation will vary. Gathering estimates from several area plumbers will provide you with the general cost of installation, any requirements you'll need to fix before the official appointment and comfort with the professional who will be facilitating the installation.
Difficulty:


Since you'll need to research both the best system and plumber for your home, as well as navigate the actual purchase and setup for installation, this option requires a bit more coordination and work.
Time investment:

You're responsible for most of the work, but get peace of mind with a professional installation.
Cost:


Using outside help will bump up the overall cost of the project.
---
With three options available, selecting which is right for you will come down to whether you want to research and select the appliance, your budget, and how comfortable you feel tackling the actual installation of the water softener. After examining all the different components, you'll be able to strike the perfect balance and find the best solution for your home.