Learn about lead contamination in your area with this water quality map.
Lead contamination is a pervasive issue nationwide that presents a hidden danger in your home water. Fortunately, there are many ways to safeguard against its potential harm. Consult the comprehensive map of water quality in the U.S. below to determine your area's level of lead contamination. Then, based on the information from the water contamination map, follow the steps below to find up-to-date information about the water quality in your area and the right solution for your home.
Step 1
Find your location on the map and identify the severity level.
Step 2
Use the "Severity Level Guide" to identify potential risks.
Step 3
Find the right solution for your home.
Please allow up to 30 seconds for map to show contaminant levels.
Severity Level Guide
Keep you and your family safe.
Water filtration systems are an easy, effective and affordable way to protect your household from the harmful effects of lead and other common water contaminants. There are a variety of systems to meet your unique needs from the most severe levels of water contamination to the most benign levels. Whether you are a DIYer or prefer the help of a water professional, your solution is just a click away.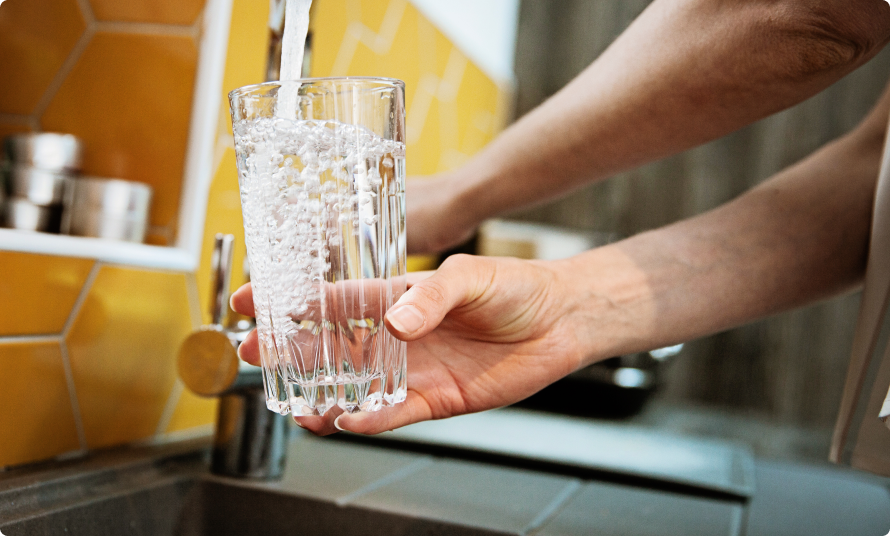 Ready to find the best solution for your home?
Need more assistance? Our water experts can help.
The displayed contaminant levels are reported for a region based on publicly accessible information provided via waterqualitydata.us and may differ in your specific location. Although the displayed contaminant levels have been produced and processed from sources believed to be reliable, EcoWater makes no claims and no warranty, expressed or implied, is made regarding accuracy, adequacy, completeness, legality, reliability or usefulness of any information and of the contents of this website and EcoWater expressly disclaims liability for errors and omissions in the contents of this website. This disclaimer applies to both isolated and aggregate uses of the information. It's recommended that your water be professionally tested to ensure the best filtration solution can be chosen to remove or reduce contaminants. User agrees to defend, indemnify, and hold harmless, EcoWater, their respective affiliates and their respective directors, officers, employees, and agents from and against all claims and expenses, including attorneys' fees, arising out of the use of the displayed contaminant levels by user or user's account. For accessibility, data for the map can be found here.